At Osaka-Ryori Asai, we are thoroughly implementing the following hygiene management measures in order to keep our customers and staff protected during the novel Coronavirus pandemic.
Measures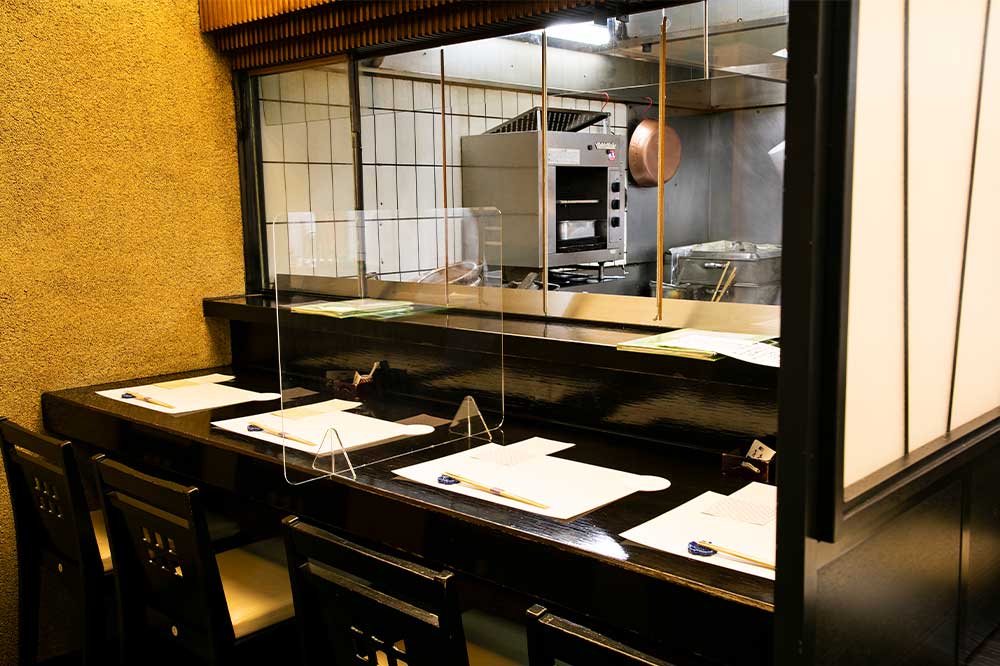 Disinfection, sterilization, and cleaning of store interior and equipment
Disinfection with each customer change
Masking of staff
Temperature check of staff
Handwashing, hand disinfection, and gargling of staff
Distribution of liquid disinfectant
Indoor ventilation
Configuration of indoor capacity and seating arrangements
Use of a coin tray during payment
Tabletop partitions
To our customers
Please wear a mask when coming to the shop.
Anyone with a cough, fever, or otherwise feeling unwell will not be allowed entry.
Please make sure to disinfect your hands and fingers on arrival.
When moving through the shop, please leave space between yourself and the other customers.